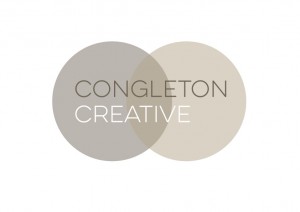 Congleton Creative represents Arts and Culture in Congleton and the surrounding areas and is headed by the Electric Picture House Cooperative, Congleton's Arts Centre.
Download TERMS of REFERENCE for CONGLETON CREATIVE
Get involved with the group Congleton Creative on Facebook.
We are a non-profit making artist led co-operative with 12 studio members creating a diverse range of work including painting, printmaking, glass, street art, sculpture, ceramics, jewellery and fashion textile design. We are committed to providing affordable studio space in an inspiring and supportive environment.
It is our aim to encourage participation in the arts in the local and wider community by providing workshop and gallery space and by organising exhibitions, art workshops, theatre performances, music, film, poetry, dance and community projects.
The building was taken on in July 2011 and considerable work, on a very limited budget, was undertaken to make the space usable. The building was originally a textile mill and was then converted into Congleton's first Electric Picture Theatre in 1911. It has since been an ambulance station, dance hall, bicycle shop, a garage and most recently a cannabis factory.
To find out what's on or what you can become involved in and for further details of Arts and Culture in Congleton please check out our website: www.electricpicturehouse.com or phone us on 01260 270908.
Find out what the what Congleton Creative has been up-to-date over the last year by downloading our annual report.
Congleton Creative Meeting Minutes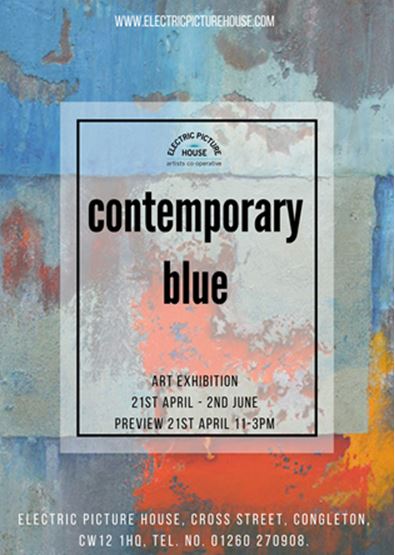 The Electric Picture House presents its new group exhibition Contemporary Blue.
Artwork will be exhibited by internationally and nationally known artists, including some new artists who have joined our collective.
Pieces on display include abstract landscapes, expressive paintings, sculpture, prints and assemblages.
Preview is on Saturday 21st April 10am – 3pm so don't miss out.
The exhibition runs until Saturday 2nd June, opening times are 10am to 4pm.
For further information please contact The Electric Picture House, Cross Street Congleton, CW12 1HQ, tel. no. 01260 270908, email: electricpicturehouse@gmail.com