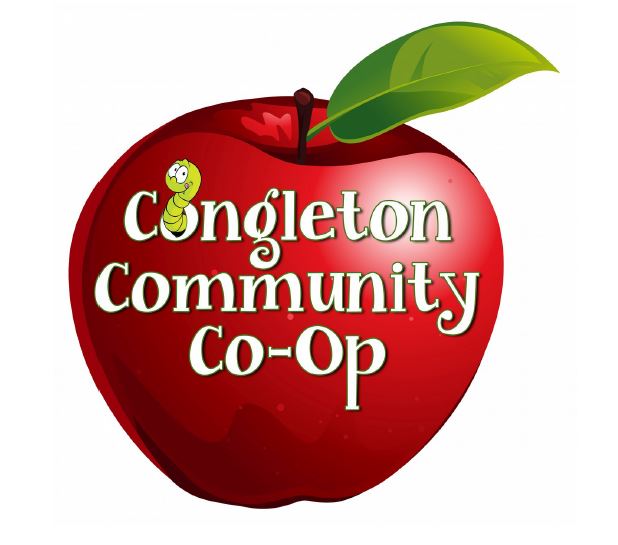 CAFE : LOUNGE : SHOP
COMMUNITY SPACE
SECRET GARDEN
The OLD SAW MILL
BACK RIVER STREET
CONGLETON
CW12 1HJ
Tel: 07834 525 165 (Stewart)
07971 805 372 (Peter)
eMail: info@congletoncommunityco-op.org
@ the HEART of the Community
WE ARE OPEN !!!!!
A very warm welcome to our latest edition of our eMill magazine which, hopefully, you will find
informative.
What an amazing week with our opening on Monday and we thank all those who supported us over
the week – over 120 footfall.
Our thanks go to Wendy, Chris (Kirsty), and Lindsay who have braved the teething troubles and
helped us by volunteering to assist in the cafe. We have listened to everyone and, hopefully, got
more slick in our providing service to all our customers. Our home-made soup has proved to be
very popular as well as the smoked salmon sandwiches, our very own Congleroons, as well as the
boiled eggs and soldiers. Why not join our growing team of volunteers, no matter how little
number of hours you can spare us. Rest assured, you will have fun and enjoy the camaraderie as
well as great banter.
In addition, we have processed over 1000 litres of cider (2 ton of windfall apples) in our Secret
Garden whilst we await our Apple Room floor to "go off". Dewi, Pete, and Charla have been hard
at it and promised us they have not drunk any – hmmmm !!!!!!
We continue to receive apples from the harvest thanks to the generosity of the community at large
for which we thank you most sincerely. Our target is 20 tons of apples this year so if you know of
any apples PLEASE do not hesitate to contact us in order for you to deliver them to Astbury Mere
Visitors' Centre, The Old Saw Mill, or London Road Ale House in Stoke-on-Trent.