The Congleton Partnership has had a long held desire to be able to complete the River Dane Walkway scheme . The last piece of the jigsaw is the section form the Town Bridge through to the scout hut in Rope Walk and includes replacing the very steep steps and the bridge end with a gradual ramp to enable pushchairs , wheel chairs and cyclists alike.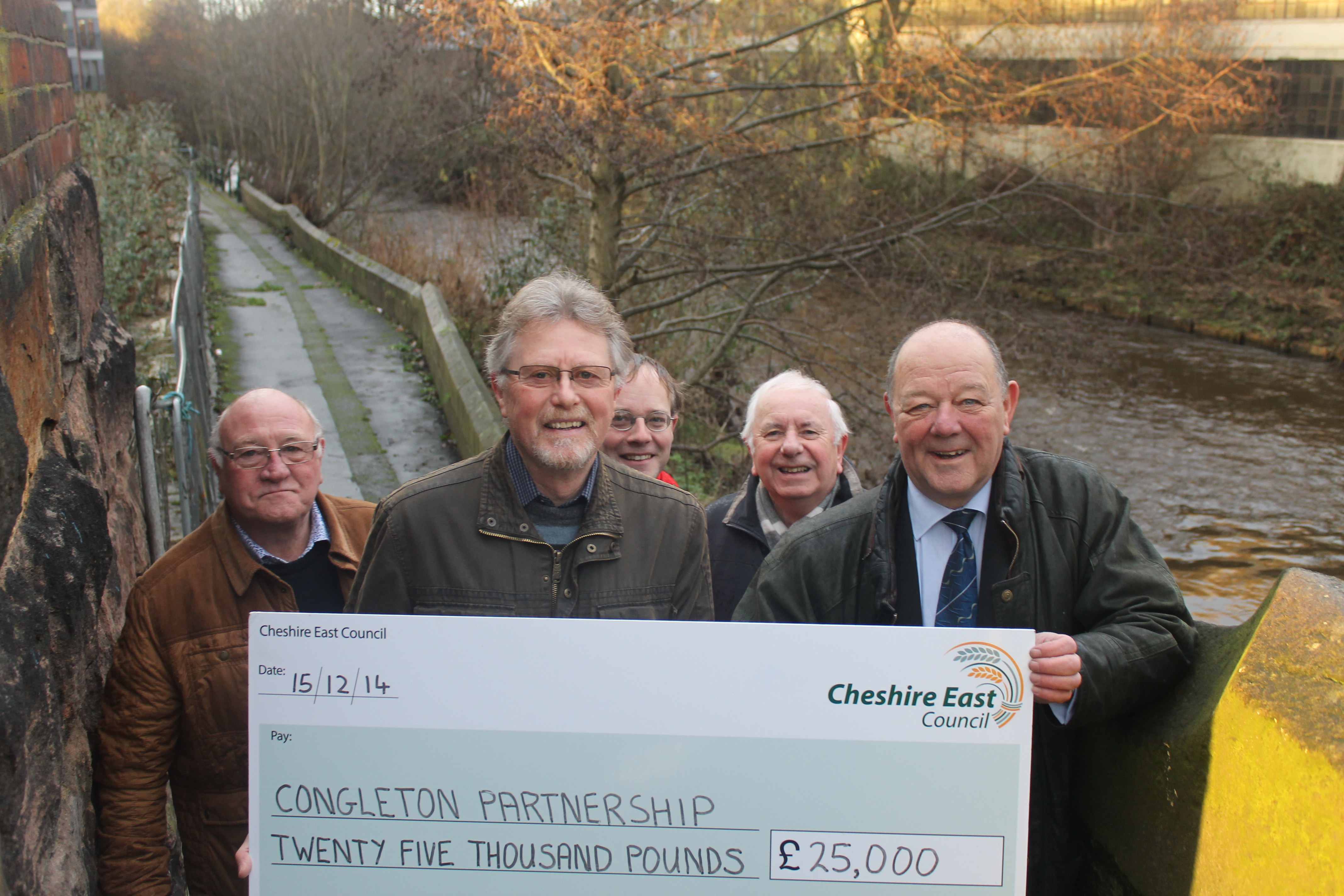 When completed it will be possible to travel from Eaton Bank (Buglawton) through the Park and onto Dane St (near St James' Church) by only having to cross one major road.
Cheshire East has made a very welcome contribution of £25,000 towards the cost of the project and is also planning to manage the project through to completion via Highways and their Public Rights of Way team.
This is one of a range of project that The Partnership is working on, more information about the projects and The Partnership in general can be found on its website www.congletonpartnership.co.uk