A belated Happy New Year!! I had a bit of a break over the Christmas holidays plus a bit of a cold – bunged up nose and feeling a bit off colour!  There's lots of it around!   I did practice what I preach though – followed all the guidance on how best to look after yourself and gradually improved.   The 'recipe' below did  work….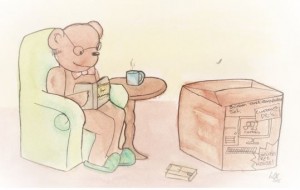 Rest
Drink plenty of fluids
Have at least one hot meal a day to keep your energy levels up
And most important, DON'T WAIT until it gets bad – get advice from your pharmacist, give them a ring if you can't get out, and follow their advice.
You can always ask your pharmacist for advice on pain relief and about which medicines you need to keep a stock of (If your pharmacy is closed, ring 111 for advice.)   Apparently last year in just 3 months  3,300 people  visited A&E at Macc hospital but needed no treatment –  just advice or literature.  (And that cost a whopping £50,000!) It can be scary when you are feeling poorly  but just a phone call can be reassuring, and give you the advice you need, and let you know if you need to go to A&E.
Feeling bright and breezy – wanting to get out to the sales, but find walking very difficult these days?  If you  have severe walking difficulties or a disability, life could be a bit easier with a Blue Badge – it lets you park where other people can't and gets you close to the shops.!  You can call Cheshire East Council on 0300 123 5020 or you can complete the online form on the Cheshire East Council website.      They will ask you to take evidence of your difficulty or disability to the library for checking.    If you struggle to walk and you're not sure if you fit the criteria, it still might be worth filling in the form just to make sure you are not missing out.
Talking of driving….. my friend Alyssa (a Community Agent who does some great work helping people to find the services they need) says that one of her biggest problems, and hardest to solve, is around older people who can't  drive anymore or can't walk very far, who are really missing  being able to go to church.    Alyssa  ends up ringing the vicar to ask if someone could volunteer and pick the person up.    Usually without much luck.    Alyssa says,
"…..there must be people who go to the same service every week and would be able to give a lift to a vulnerable older person?   For someone who has church as a large part of their life, it is a real loss for them when they can't go any more. "
We could do with a bank of very special, neighbourly sort of people!   In fact is it about setting up some sort of a new scheme in Congleton.  The Senior Forum were just talking about a 'Good Neighbours' scheme like they have in Middlewich, where people do good turns for each other?   If you would be interested in being part of a 'Good Neighbours' Project, Congleton Partnership would really like to meet you!    You can email me on Bobbearcong@cvsce.org.uk   or Mike at Congleton Partnerships ms@congletontowncouncil.co.uk or ring Congleton Town Council on 01260 270350
That's it from me  – keep safe, keep warm….
Bob bear signing out until next week……