Excess apples?
Don't worry, Congleton Sustainability Group are going to turn them into Congleton's very own apple juice with the help of  Dunham Massey.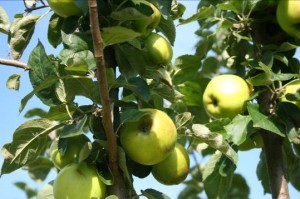 All you have to do is collect your excess apples – desert or cooking – and we'll turn them into one litre bottles of Congleton Apple Juice.
Bag up your apples with your name & contact details (tel no./ email), please take them to:
Astbury Mere Visitor Centre by 8 November
(open from 9am to 5pm every day of the week)
Bottles of Congleton Apple Juice will be available from October and we'll give a free bottle to everyone who contributes apples.