Over 40 people (including family) attended the launch of Margaret's biography "Motivating Congleton" at The Old Saw Mill.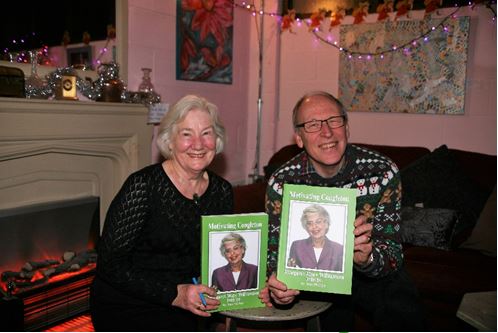 The book written and compiled by Jean Phillips is a great read,  with many wonderful photos/ illustrations of a life which was lived to the full and touch many, many people.
We can promise you will be amazed by what Margaret was able to cram into her life and we are sure that you will realise that there were lots of things you did not know about her and learn of the many lives that she helped/touched along the way.
A great read,  the book goes on sale today 13th December at The Old Saw Mill, Tourist Information Centre and The Chronicle Office, priced at £20.